If you're in the Halloween mood and ready to send shivers down your spine, then sign up for Upper Sandusky Community Library's Trail of Terror: Chilling Tales from History and Urban Legend.
Tour host Ashlie Payton will captivate you with her spine-tingling, hair-raising, and eerie stories from the past. The walking ghost tour, which takes place on Saturday, October 16, will wind through the wooded trails at Harrison-Smith Park with tales told by local storytellers.
This event is ideal for ages 13 and up, and up to groups of eight. Due to the sometimes graphic nature of the stories, parental discretion is advised. Take part in this hour-long walk by reserving a time slot at usclibrary.org beginning September 27. Sign up is required to attend the Trail of Terror.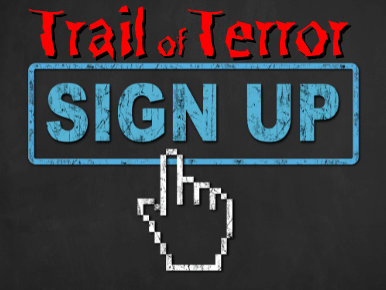 Participants should enter Harrison-Smith Park at the main entrance and park at the maintenance building parking lot at the southeast corner of the park. Signs will direct you to the beginning of the trail.
For more information about this or any other Upper Sandusky Community Library program, stop by the front desk or call the library at 419-294-1345.