An Upper Sandusky Community Library card gives patrons access to digital media through the Ohio Digital Library and hoopla. Make sure to have your library card handy to log into your account. 

The Ohio Digital Library is a program of the State Library of Ohio and is supported in whole or in part by federal Institute of Museum and Library Services funds, awarded to the State Library of Ohio. Patrons can access ebooks, digital audiobooks, digital magazines, comics, and graphic novels at https://ohdbks.overdrive.com/ or by downloading the Libby app.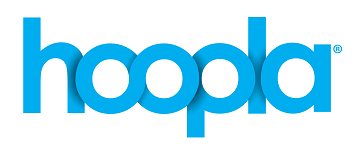 Hoopla is a digital media service offered through Upper Sandusky Community Library that allows patrons to borrow over 750,000 titles across a variety of formats. From movies, TV shows, and music to audiobooks, ebooks, and comics, these materials can be streamed or downloaded on your computer, tablet, phone, and TV. All you need is your USCL library card to sign up!
How to access hoopla:
Website (streaming content only, will not work on browser with mobile device): hoopladigital.com
Mobile apps: Apple or Android. Streams by default over data or Wi-Fi. Materials can be temporarily downloaded to the app and stored on your device or SD card, though you can't keep or transfer the files to another device or program. Set top boxes (streaming content only): Android TV, Apple TV,  Chromecast, Fire TV, Roku, Amazon Alexa
For parents, there is a special feature on hoopla's homepage called KIDS mode. Click on KIDS in the top right of the page and you'll be switched to a kid-friendly setting to find materials for those aged 12 and under. You can switch this option off by clicking KIDS again.