Another area child has joined the ranks of fellow readers who have read 1,000 books before kindergarten.
Andrew Schneider, son of Shawn and Andrea Schneider, completed the 1,000 Books Before Kindergarten program at the Upper Sandusky Community Library. He started the program on May 8, 2021, and completed it on August 23, 2022. The whole family – his parents, Shawn and Andrea, and siblings Lydia and Ben – helped Andrew complete the program. By the end, Andrew read the 1,000th book all by himself.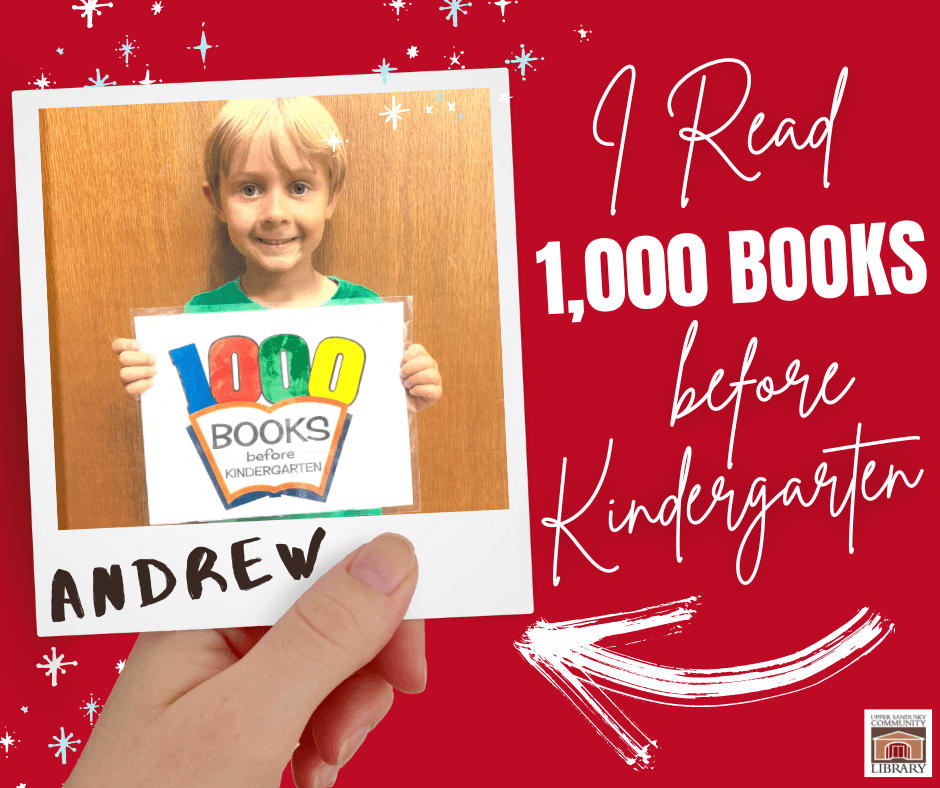 Andrew will be in kindergarten at South Elementary School this year. He loves the Elephant and Piggie books, especially "I Broke My Trunk," by Mo Willems. His favorite color is blue, and his favorite food is his mom's homemade cheese pizza. Andrew enjoys playing outside with his family and neighbor Jenna, who also helped him reach his reading goal.
Any child from birth until they enter kindergarten can participate. Each child will receive a log to record the books with incentives being given along the way. As you read to your children, they will form a link between books and what they love most – your voice and your closeness.
For more information about this or any other Upper Sandusky Community Library program, stop by the front desk or call the library at 419-294-1345.